Embroidery is a unique and timeless fashion statement we can find out there. With this help of this needle art, you will be able to customize the clothes that you have in your wardrobe with ease. For example, if you have a bunch of plain outfits in your wardrobe but wish to spark their looks with a pop of colors, you can go ahead with custom embroidery without keeping any doubt in mind.
Creating personalized outfits with custom embroidery is not a new concept to the fashion world. It has always been popular. There are expert embroidery designers, who use this technique to add amazing designs with sophisticated details to pieces of clothing. Such personalized outfits are worn on reputed fashion shows and red carpet events as well. Following the trend, you may also think about personalizing your wardrobe with custom embroidery. This will help you to make your wardrobe artsy, elegant, and luxurious. Here are some ways on how you can personalize your wardrobe with custom embroidery.
Transform plain t-shirts to minimalist t-shirts
All of us have plain colored t-shirts in our wardrobes. If you are interested in adding texture, color, and life to these plain t-shirts, you may take a look at custom embroidery. It is a much better option available to create minimalist t-shirts out of plain t-shirts, without going ahead with screen printing. That's because embroidery can add intricate details to the t-shirts, which will not overpower the chic and sleek appearance.
You will enjoy the results that you can get when you transform the plain t-shirts you have into loungewear and streetwear. There are numerous patterns available for you to select from. Even if you are looking forward to giving customized gifts to your loved ones, you may take a look at such embroidered t-shirts.
Embroidering button-down shirts
Button-down shirts can be considered as one of the most classical wardrobe pieces that you can find out there. It will be possible for you to layer such shirts along with a blazer and use during colder seasons. On the other hand, button-down shirts can be worn as they are throughout summer. They are an excellent option available for anyone searching for everyday office-wear and smart casual outfits. Since they are available in plain designs, you can easily customize with the help of an embroidery design.
You will be able to add an embroidery design to a button-down shirt and create a unique fashion statement. The best matching embroidery designs available for button-down shirts include ornamental patterns, floral patterns, and classic embroidery patterns. They are timeless, stylish, and easy to match with the other pieces.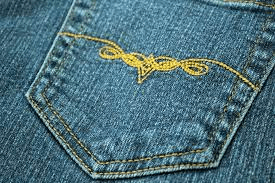 Getting personalized denim jeans is quite a popular trend that you can find out there. We can see how some people create personalized denim jeans by adding hand-painted designs as well. However, such paintings can fade away along with time. Since you are going to wear denim jeans for quite some time, the pattern you get will be subjected to heavy wear and tear. That's why you should think about getting a durable pattern with embroidery. It can help you to customize your denim jeans in a more durable way.
When you are looking for ways to customize your denim jeans, you will notice that there are quite a few options available to consider. For example, you may get an embroidery design on one of the back pockets. You may also think about adding sequins and beads near the bottom part of the hem, so that you can introduce more character and texture. Another great thing that you can do is to add a small pattern near the watch pocket. Whether you prefer larger designs or not, there are some great options available for you to consider.
Customizing blazers and coats
If you can go back in time and take a look at the popular fashion trends form the 1970s, you will notice how popular customized blazers and coats were. Anyone who wishes to go back in time can customize blazers and coats with the help of embroidery designs. By doing that, you will be able to convert them into a high fashion and luxury symbol. Such blazers and coats are even being worn by some leading artists and celebrities to red-carpet events and concerts.
Embroidery can be considered as a loud fashion piece. It is capable of expressing your unique personality. Therefore, incorporating a unique embroidered design to the blazers and coats will provide you with a touch of creativity and luxury. This will help you with reinventing and tweaking the wardrobe staples you have.
Personalizing caps and hats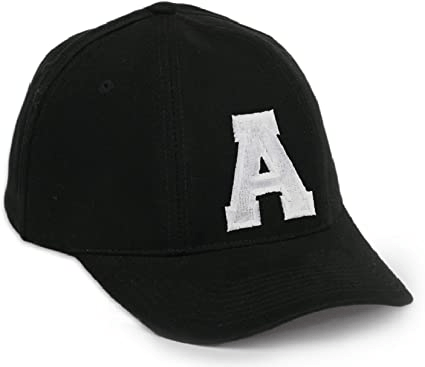 When it comes to personalizing the wardrobe, you should never ignore the accessories that you wear. This is where you may think about getting custom embroidery designs for the caps and hats that you have in the wardrobe.
By adding custom embroidery designs to the caps and hats, you will be able to provide unique character to them. Moreover, you will be able to add subtle and small designs, which will slightly enhance their appearance. If you prefer, you may also think about going for bigger and eye-catching embroidery designs. Getting customized embroidery hats would be ideal for summer parties that you throw with your friends and family get-togethers. You will be able to share something similar with your loved ones with the embroidery design.
Final words
Now you are aware of how to customize the items that you have in your wardrobe with custom embroidered designs. Make sure that you get both classic and modern embroidered designs on the pieces that you have in your wardrobe. Then you will be able to reinvent your style with ease. On top of that, you will be able to use personalized embroidery designs to create eye-catching contrast. This will eventually help you with transforming the simple outfits that you have to look more refined.