A Highlight Reel of Your Favorite Memories
The first date, the first vacation, the first kiss, the first time you met...
No matter which pictures connect to you - Revisit those special moments at anytime with our Vintage Film Roll Keychain.
Customize your film roll to be as unique as those moments you never want to forget.
A one-of-a-kind momento, keep those special memories close to you to look at and remember the time when!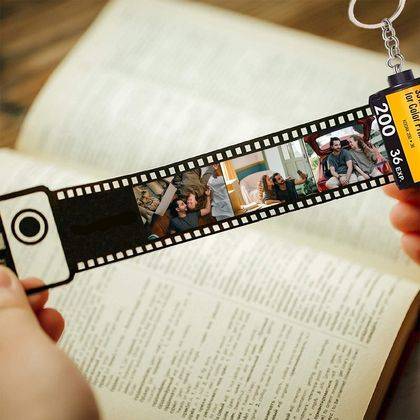 A Very Personal Gift In
Just 3 Steps
Step 1 - Pick up to 10 of your best photos.
Step 2 - Upload your photos to our website.
Step 3 - Place your order
How long does it take to arrive/ship?
Each order is handcrafted from vintage film rolls and custom made for you. Our goal is to create a quality piece for you that will last forever.
Since each order is custom made, all orders are made and shipped out within 5-7 business days of placing your order.
Our shipping times are currently 7-15 business days to USA, Canada, United Kingdom and more.